PAMM - Percentage Allocation Management Module
What Is a PAMM Account?
Percentage Allocation Management Module, also known as Percentage Allocation Money Management or PAMM, is a form of pooled money Forex trading. An investor gets to allocate his money in desired proportion to the qualified trader(s)/money manager(s) of his choice.
With the development of the Foreign Exchange Market (Forex market), traders have more chances to earn money, including options with passive income. The classic investment method for Forex is constantly improving PAMM accounts. They offer the newest options to investors with maximum risk diversification.
Main features of PAMM
Any trader can invest in a PAMM account (called the investor). Also, any trader can open a PAMM account himself so that others can invest in it (called the manager).

Any number of traders can invest in one PAMM account, but there can be no more than one manager. A key restriction is that the manager cannot transfer money from the PAMM account to his own account.

The manager does not interact at all with the PAMM account outside of target transactions. This means that he invests in orders from his own account, and investors' funds are proportionally added to his rate.

Under the PAMM approach, the manager risks his own funds first, thereby motivating him to make more prudent trading decisions at reasonable rates because it is directly beneficial to the manager that his trading decisions are successful.

For investors, this method greatly simplifies Forex trading because apart from depositing the cash, nothing is required from them. All decisions are made by the manager, but everyone is equally at risk.

If the order is successful, investors take their winnings minus the percentage that is charged in favour of the manager for his services. Thus, all participants in the PAMM account profit.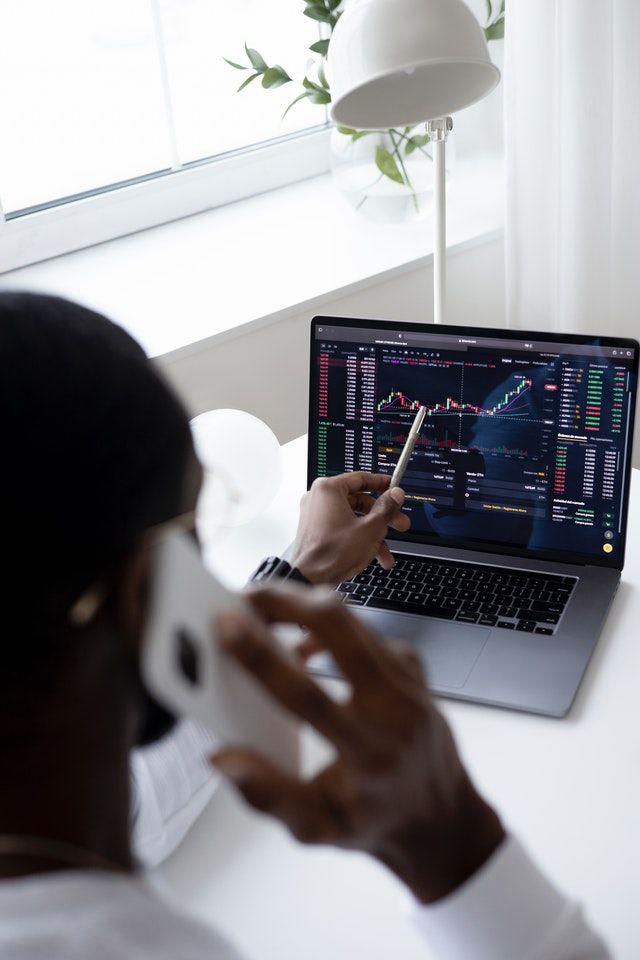 MANAGED ACCOUNT (PAMM)
Additional income for both investors and managers
Managed Account (PAMM) is a variation of asset management when a manager uses funds of multiple investors on a single account. All profits or losses are distributed between the participants in according to their share in the account and the account's offer.
How it works?
01
A trader signs up with VFSMarkets as a manager of Managed Account (PAMM) and opens one or multiple Managed Accounts (PAMM).
02
An investor signs up with VFSMarkets and selects one or multiple accounts for investment, then transfers their funds to them.
03
At the end of each investment period, the profits or losses registered on the account are being distributed between the investors and the manager in proportion to their funds invested or their contract conditions.
Balance operations (deposit and withdrawal), correctness and accurate processing time of profit distribution between manager and investors is ensured and guaranteed by VFSMarkets.
Example:
$2000 amount of funds on the master account as of the beginning of the period
Manager funds: 60% * $2000 = $1200
Investor funds: 40% * $2000 = $800
PAMM contract percentage: 30% manager and 70% investor
Profits calculation
$1000 general profit for one investment period
Manager: Initial funds = 60% * $2000 = $1200
Profit from own investment = 60% * $1000 = $600
Profit from PAMM contract = 30% * ($1000 – $600) = $120
Total = $1920 Investor: Initial funds = 40% * $2000 = $800
Profit from PAMM contract = $1000 - $600 - $120 = $280
Total = $1080
Profits calculation
$200 general loss for one investment period
Manager: Initial funds = 60% * $2000 = $1200
Loss from own investment = 60% * $200 = $120
Total = $1080

Investor: Initial funds = 40% * $2000 = $800
Loss from own investment = 40% * $200 = $80
Total = $720
At the end of each investment period an investor can:
Option 1: Withdraw all the funds (investment and profits)
Option 2: Withdraw profits only (leaving the initial investment on the account)
Option 3: Leave the profits on the account (increase the investor's share for the next investment period)
Mutual advantages
Manager
The opportunity to use their experience and knowledge to generate higher income.
Remuneration depends on the successful management and the volume of attracted capital from investors.
Attracting an unlimited number of investors and the determination of the minimum amount and term of the investment.
Trade is conducted on one trading account without complicated accounting system.
Investor
Manager's remuneration is charged only in case of income that makes it work for a positive result.
Opportunity to earn income without being an expert on FOREX.
No one has the opportunity to withdraw funds other than the investor himself.
Choosing between hundreds of Managers and investing in any number of PAMM.
Because it is one of the safest ways to invest in the Forex market. It does not exclude all risks but allows you to diversify them. Also, being an investor does not require special knowledge, only the desire to receive passive income.
These are fundamentally different investment methods. When copying trades, you make the final decision on the order yourself, while duplicating the order (fully or partially) from another trader. On a PAMM account, you completely trust a professional, but often you can set some permissible parameters.
This is the main method of diversification of financial risks, which is recommended by all Forex PAMM brokers. During distribution, if one of the managers loses, you can still make a profit from those who win at the same time.